Industrial news
What is the least lacking in the construction of the Xiong'an New area? Excavator!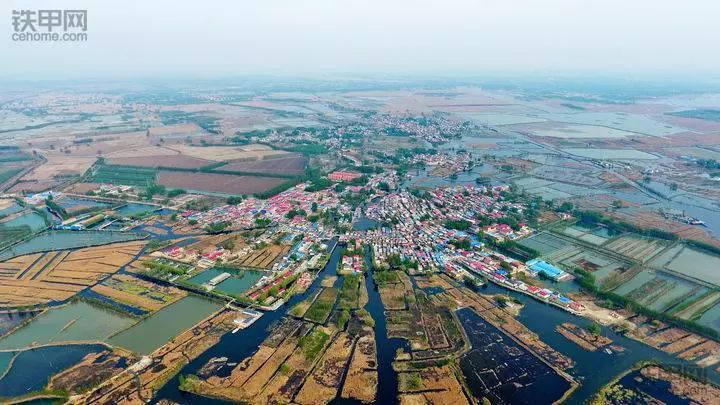 on April 1st this year, the name "Xiong'an New area" spread all over the north and south of the Yangtze River, Xiong County, Rong Cheng County, Anxin County and its surrounding area became the center of the construction of the Xiong'an New area. How was the construction situation after the establishment of the Xiong'an New area for so long? It is understood that the overall planning of the new area is basically shaped, Xiong an project has begun to build!

The Xiong'an New area is a major national event, a millennium plan, and it is a place to unblock Beijing's non-capital functions. It will build a city of wisdom and a "city of the future." with the strong support of the state, the new district will mobilize a lot of resources. But one thing that's not missing here is the excavator.
Why is the excavator in Xiong an new area?
1. Large quantity of excavators in Beijing, Tianjin and Hebei

First of all, Xiong'an New area is located in the hinterland of Beijing, Tianjin and Baoding. In the Beijing-Tianjin-Hebei area, there is a large demand for excavators and other construction machinery, and the stock of excavators is very large. More people engaged in the excavator industry. Xiong an's infrastructure construction still worry about finding excavators to work?
2. Back to Xushui used construction machinery market

Rongcheng County in Xiong'an New District borders Xushui, and there is a large market for used construction machinery in Xushui. It is one of the distribution centers for second-hand construction machinery in North China, and the number of second-hand excavators in Xushui is numerous. Besides, Renqiu, Tianjin and Beijing also have second-hand construction machinery market around Xiong'an.
3. Treatment of discharge from Beijing's surrounding excavators

Beijing has tightened restrictions on emissions standards for excavators. In early November, Beijing issued a notice banning the use of high-emission non-road moving machinery, leaving many people without work. Some excavators choose to work in the surrounding area, Xiong'an New area construction can not do without excavators, naturally will attract a large number of dry excavators to find work.

Therefore, in Xiong'an New District, the most indispensable excavator is the excavator. In the following rural demolition, road construction, housing construction, greening projects and other projects, excavators will also play an irreplaceable role.
Please feel free to give your inquiry in the form below.
We will reply you in 24 hours.